Rosehaven marks the Completion of Randall Residences Rooftop
August 03, 2016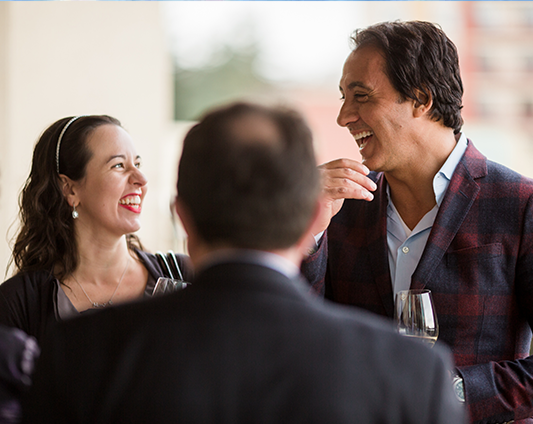 Feb 2016 | Condolifemag.ca​
Rosehaven Homes held an intimate event to celebrate the pouring of The Randall Residences' stunning rooftop in November.​
The afternoon festivities were hosted by Marco Guglietti and Silvio Guglietti, principals of Rosehaven Homes. The Randall's architect, Richard Wengle, and interior designer, Ferris Rafauli, were also in attendance. Guests enjoyed exquisite hors d'oeuvres
from Ristorante Sotto Sotto, an anchor tenant of The Randall Residences - located in downtown Oakville - and sipped on wines from Vineland Estates and fresh oysters from Coastline Catering.​
The project recently received a 5-star award for Best Development Marketing Canada at the 2015 International (Americas)
 Property Awards, as well as Highly Commended Condominium Canada and Highly Commended Residential Development
 Canada recognition at the awards ceremony in October.​