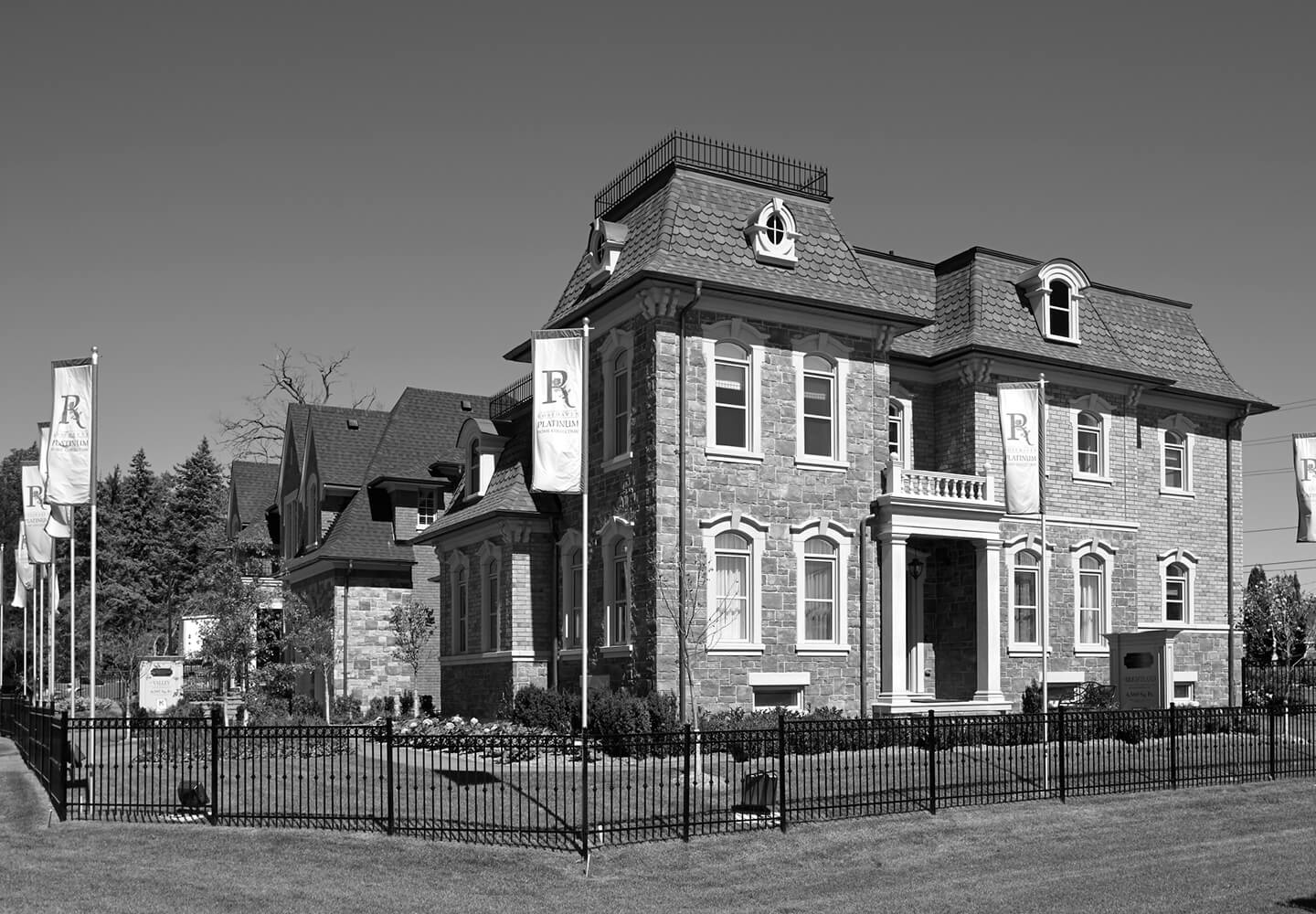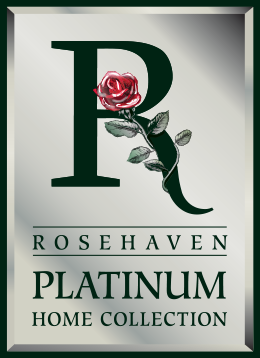 Bringing Luxury Home
For over two decades, Rosehaven has built homes to the highest standards in the industry - the Rosehaven standard. We have distinguished ourselves by our unwavering commitment to excellence in every facet of the building process.
Having reached a level that leads the industry, Rosehaven sought a new challenge. Why not take all of the expertise gleaned over more than two decades and apply it to the building of estate-style residences?
And so, the Rosehaven's Platinum Home Collection was born.
The Platinum division's mandate is to create residences of rare stature with singular estate homes, estate communities or luxury condominiums that compliment architectural beauty and elegance.
Rosehaven's Platinum Collections exist in a class all their own. Platinum means that your "home" comes move-in ready and fully loaded with only the very finest features and finishes. Where every imaginable luxury is included at a price that is surprisingly understated.
We have partnered with the top brands in the building industry to ensure that each and every Platinum residence comes fully-equipped to compliment the timeless elegance of the home. Such brands as Wolf, Miele, elanG! Home Automation, Casa Bella Windows, Kohler and many more, all come standard in your Platinum Home Collection.
A True Sense of Community
The Platinum Collection is just as exquisite and unique as the architecture itself. Rosehaven seeks out the most desirable locations to make sure that the timeless elegance that is encapsulated in the architectural design is complimented by its surroundings and amenities.
Past Communities
Rosehaven Homes' debut Platinum community, Klienburg Heritage Estates, a new marque that brought the Rosehaven quality and elegance to an even higher level. In the highly sought-after Kleinburg community, right in the heart of the village, the Rosehaven Platinum Home Collection offered an exclusive collection of only 44 homes of distinction on rare 60' to 70' lots. Each home is a statement of style and a recognition of its owners' accomplishment, with unique and original finishes and the finest of architectural details.
Kleinburg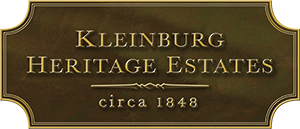 Introducing La Reserve, Rosehaven's premium Platinum Collection of just 6 executive 2 and 3-bedroom freehold towns in prestigious Olde Oakville. A short stroll to the lake. Lot depths up to 150' with private backyards. Unparalleled finishes. Refined design. Private elevators. And one of the last-ever rooftop terraces in South East Oakville. Tastefully reserved for the few.
Oakville

The epitome of sophistication. Inspired by the timeless elegance of Paris, The Randall Residences brings classic Beaux Arts architecture to a picture perfect setting in the heart of sought-after Oakville. Only 36 suites, each a grand statement with rotunda foyers, wide gallery hallways, roof top terraces and rich craftsmanship. The essence of Oakville, redefined. Experience true luxury!
Oakville