New Year, New Release in Brampton
February 26, 2016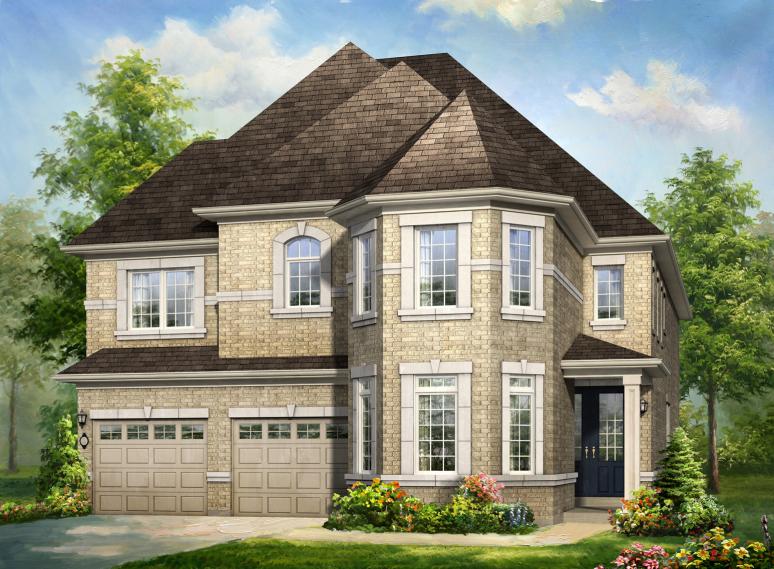 Feb 2016 | homefinder.ca
Trusted builders Rosehaven Homes and Townwood Homes are starting off the New Year with excitement at their successful Neighbourhoods of Mount Pleasant community on Mississauga Road in Brampton.
This month, Townwood Homes is set to release new detached lots from Phase 3 of this community.
But keep an eye out, in the coming months both Rose- haven & Townwood will be offering more Singles and Freehold towns, plus they will be offering NEW Live/Work Towns and Freehold Rear Lane Townhomes.
This community has it all. There are beautiful recreation and sports centres, library, places of worship, a new Longo's superstore, Starbucks, and soon, a Shoppers Drug Mart! Surrounded by hundreds of acres of parks, trails and woodlands, the setting
is ideal for active families. Mount Pleasant is a pedestrian- friendly community, featuring welcoming boulevards for an evening stroll, extensive parklands, and new elementary and high schools. Local transit is seconds away and the Mount Pleasant GO Station is nearby. Hwys 407, 410 and the 401 are just minutes down the road.
Rosehaven Homes is currently offering a limited number of their sought after 45', 41', 
38', 30' Singles and Freehold Townhomes, and each home is expertly crafted and elegantly finished. Some of the outstanding features included in every Rosehaven Detached Home and Freehold Townhome are nine-foot main floor ceilings, eight- foot tall front entry doors, oak staircases, smooth ceilings on the main floor, master bedroom retreats with walk-in closets and spa-inspired ensuites, and hardwood flooring on the main floor, to list just a few.
Most exciting for those who can't wait to move is that the Freehold Towns by Rosehaven at Mount Pleasant are well un- der construction so families can move in by this summer!
Townwood Homes new release includes a choice of spacious Singles with exceptional features. Genuine clay brick and stone exteriors as well as nine-foot main floor ceilings, hardwood flooring, oak staircases, master bedroom re- treats with walk-in closets and spa-inspired ensuites, ceramic tiling, quartz countertops, and extended cabinets in the beautifully designed kitchens and much more.
If your dream for this year is a beautiful new home in a setting that offers the ideal blend of family-friendly tranquility and nearby amenities, make sure you visit Mount Pleasant. With a New Release of Singles and Freehold Towns, plus innovative Urban Towndominiums, and Rear Lane Towns and Live/ Work Towns coming early this year, the perfect home for every family is sure to be found here.​