Rosehaven Homes Wins the award for Energy Efficiency
March 14, 2016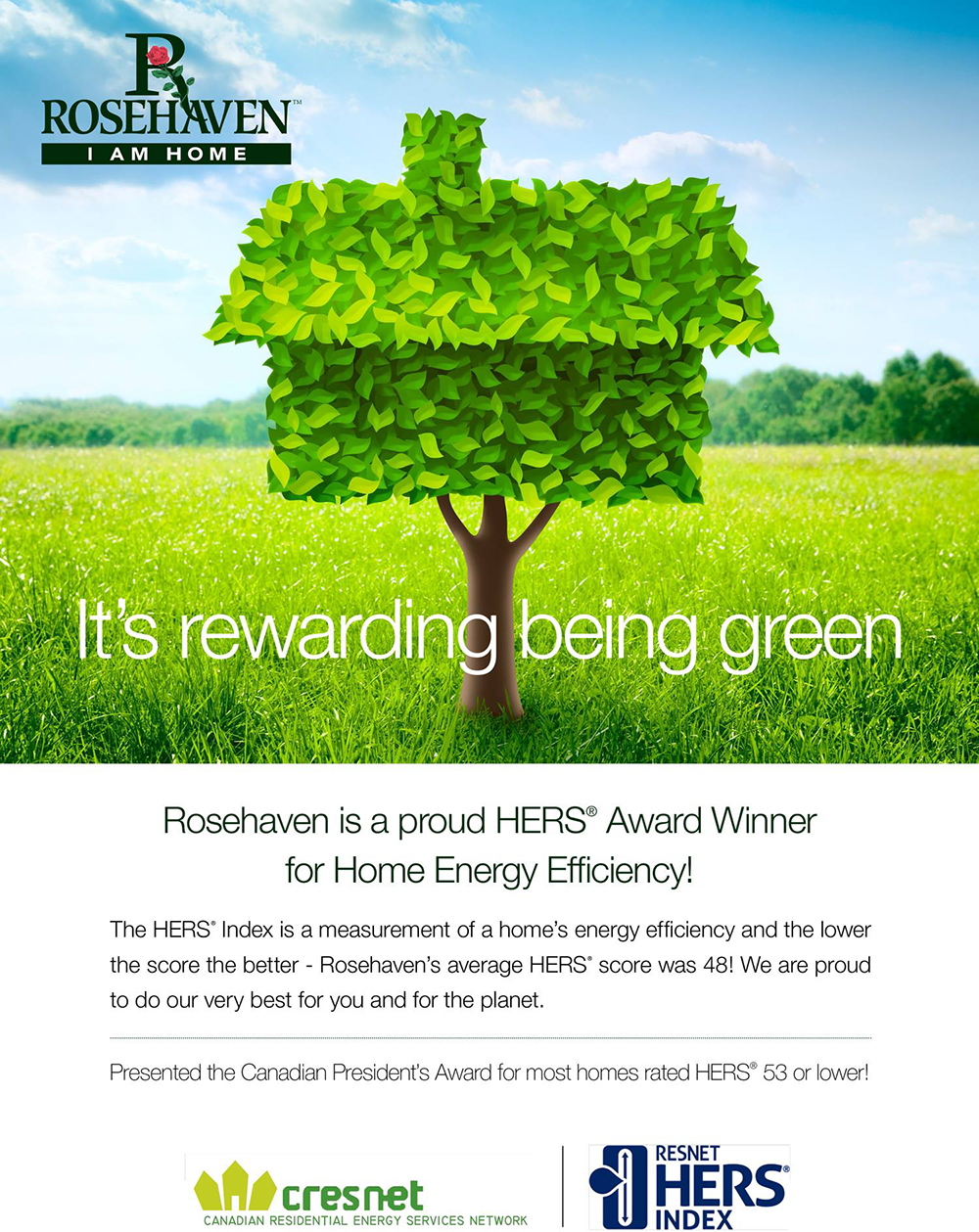 March 2016 | Homesmag.com
In the recent Cross Border Builder Challenge held by the Residential Energy Services Network (RESNET) in conjunction with its Canadian counterpart CRESNET, Rosehaven Homes was presented the Canadian President's Award for the most homes rated HERS 53 or lower.
In deciding the award, Rosehaven was deemed to have built 187 homes in Ontario with HERS rating of 53 or under. A number of state-of-the-art energy-efficient features are offered by the respected builder.
"With this esteemed award, Rosehaven Homes is a winner — and Rosehaven homebuyers are too," said says Heather Weeks, Rosehaven's marketing manager. "That's because energy efficiency in new homebuilding benefits every one of us, and our home planet too."
The HERS Index is a measurement of a home's energy efficiency and the lower score indicates superior energy efficiency achieved for the residence or commercial building.
RosehavenHomes.com