What to Look for in a Condo When You Have a Dog
October 04, 2021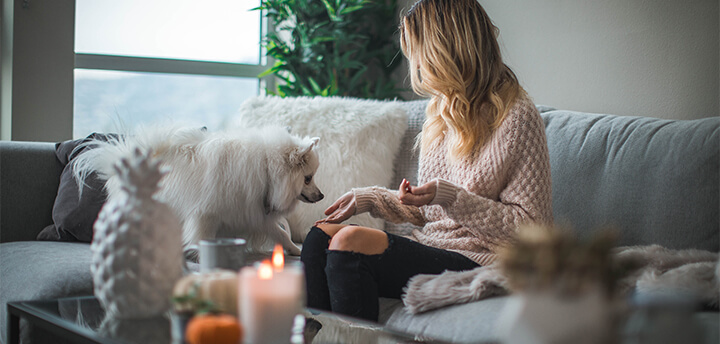 Do you have a furry friend? Are you in the market for a new condo?
Trying to find a home when you have a dog can sometimes limit your search. Maybe you found your dream condo, but the rules say no pets allowed. It is important to check with your listing agent to confirm whether there are any restrictions in place at your condo. MLS features codes accessible to realtors that indicate the rules for pet ownership.
After you confirm that pets are allowed, it is important to think about how your condo living arrangements will suit your pet's personality. Whether they are trained, old or young, loud or silent, big or small, these factors may affect your buying decision. Here are some things to consider:
Look at how the condominium is designed. Will narrow hallways, long elevator rides, congested lobbies or limited green space be an issue?
Is your suite located in a noisy area or a high floor that could distract your pet and make them feel anxious?
What are the features and finishes of the unit? Are your floors scratch-resistant and durable? Are you given the option to customize these?
Is your pet trained and sociable? Make sure you are considerate of your neighbours and warn them if your pet is aggressive or loud.
The good news for pet owners is that some cities in the GTA plan to introduce new bylaws making amenities for pets mandatory in new condominiums.
At Rosehaven, serving homeowners is our passion. Which is why we've built our condominiums with your furry friends in mind. Our latest condominium, The Vincent in Vaughan, is a hotel-inspired community surrounded by local parks and open green space, as well as a future dog run. It even includes a pet spa.
To learn more about The Vincent and its amenities, visit thevincent.ca and book your appointment today! We cannot wait to welcome you and your furry friends.