April 05, 2017

Twenty Five is going to be our best year yet!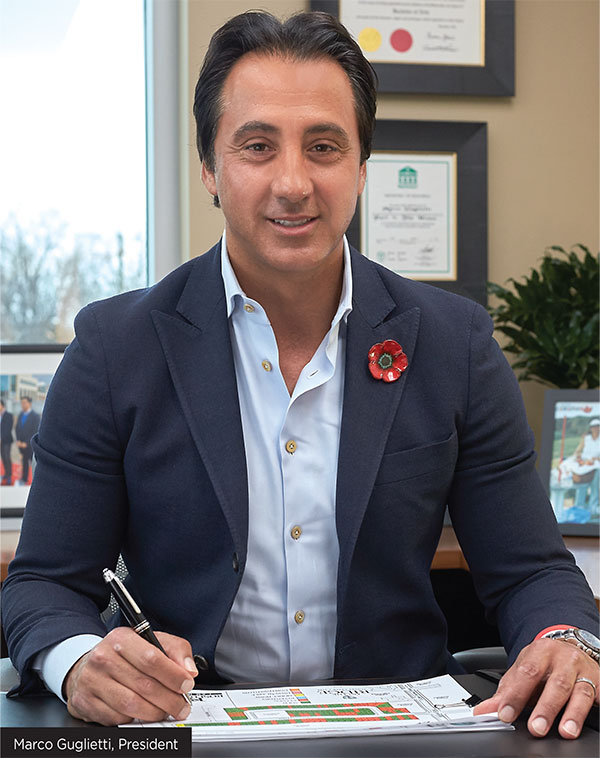 It's Rosehaven Homes big 25th anniversary! Being 25 years old is fabulous. We have a quarter century of terrific results behind us and there is so much more to come! The future holds unlimited exciting potentials and Rosehaven is ready.
We've built over 6,000 homes in amazing communities and won many awards.
We've developed skills, made great partnerships and put down strong foundations. We've learned a lot about our customers and their dreams. We've discovered what we do best and that's building to the highest level of quality possible.
Just wait to see what we have in store for 2017. New communities. New design innovations. New launches of towns, semis and singles. New high-rise and mid-rise condominiums.
Because at 25, we're just getting started.
Coming to Life Beautifully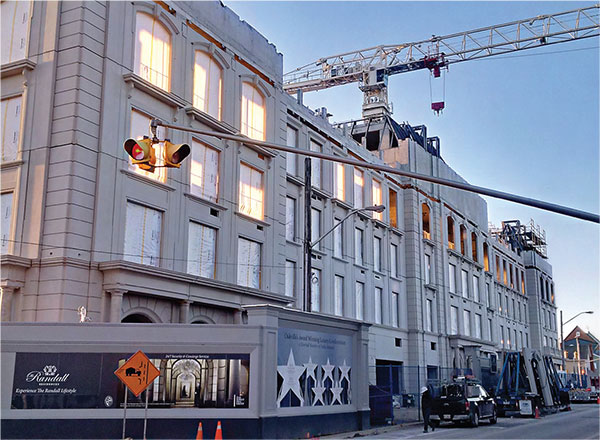 Randall Residences, the luxury Oakville condominium that is inspired by the timeless elegance of Beaux Arts Architecture in Paris, is currently over 70% sold. Construction continues to progress at The Randall where owners are selecting the finishing touches that will make their exquisite suite truly their own. We are well underway with the building's exterior enhancements such as the intricate precast detailing that is so unique to this landmark upscale residence. These luxury and penthouse suites, priced from $2 million, range in size from 1,807 sq.ft. up to over 2,928 sq.ft. and include either private rooftop terraces or access to a common terrace for outdoor entertaining. By appointment only.
Contact The Randall at: 905-849-1033
[email protected]
www.randallresidences.com
Tiffany Hill returns to Ancaster
Tiffany Hill is a wonderful place where you know everything is just dreamy. Real but dreamy. Tiffany Hill is about to launch in Ancaster. Buyers looking in this established neighbourhood of elegant detached houses on winding streets and quiet crescents, will find new 40' Singles, Semis and Freehold Townhomes. Our successful 45' Singles have gone through some updating and are going to be gorgeous. These homes are simply loaded with luxury features and designer details. Up to 4 bedrooms. There are parks and schools and trails and absolutely everything you need is nearby, even highways to take you places. It should take you exactly four seconds to register. I'll give you two. www.tiffanyhill.ca
Lake Pointe Executive Singles coming to Stoney Creek early this year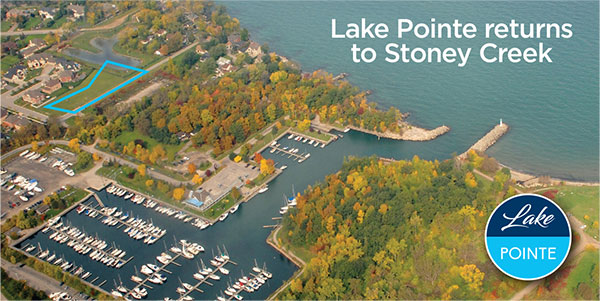 Rosehaven's Lake Pointe in Stoney Creek has a matchless setting by the lake and stunning formal French Provincial and Classic English Tudor inspired architectural designs with finishes of tumbled stone, stucco and genuine clay brick. An exclusive release of five 60' Executive Singles is coming to this established community in 2017 – right next door to Fifty Point Conservation Area.
Returning this Spring to Stoney Creek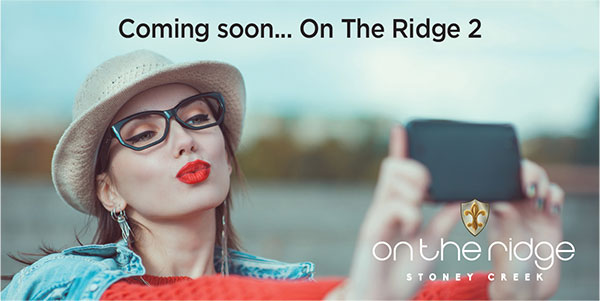 On The Ridge returns to Stoney Creek with newly designed 1,795 to 2,261 sq.ft. Freehold Townhomes – exactly what you want in this family-friendly neighbourhood near shopping, dining, entertainment, parks and trails. Enjoy contemporary open concept living over three-storeys. Soaring 9' main floor ceilings and stunning master ensuites with free-standing tubs. They also feature a master bedroom retreat on the second floor with a unique third bedroom up on the top floor!
Carefree Condo Living Made Easy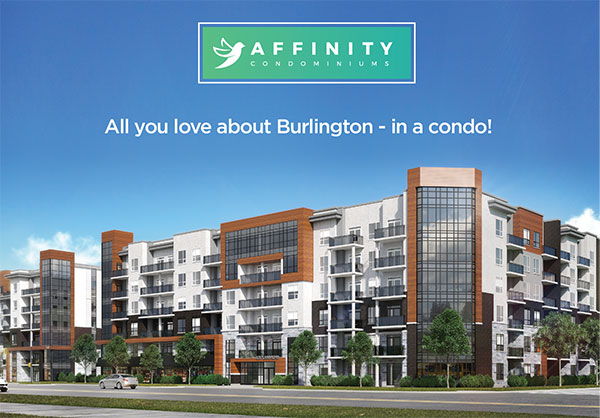 Our 25th year is full of firsts! Affinity, a new Mid-rise Condominium development, is a first for Rosehaven, and has been a great success since launching in late 2016. Steps from outdoor escapes and near Aldershot GO station, Affinity is a community of two contemporary six-storey buildings, each with its own fitness/yoga room, party room with kitchen, roof top terrace & more. Suites from 567 sq.ft. to 1,272 sq.ft. feature 9' smooth ceilings, wide plank laminate flooring, quartz countertops and 5 appliances. Imagine how fun your new life can be as a carefree condo home owner!
Our Head Office Team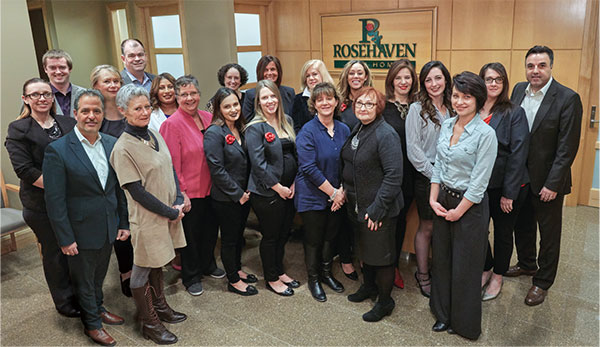 Just look around. You can see our teams in action all around the neighbourhood. You'll see our crews out building homes and Rosehaven service trucks driving by. You'll meet our Sales Team and our Décor Consultants. And back at our Head office, we have a whole team of dedicated Rosehaven staff who work behind the scenes with roles in design, sales contracts, accounting, construction and service. We are all working together, in the office and at the site, to ensure that Rosehaven develops and builds the very best home for you.