October 27, 2020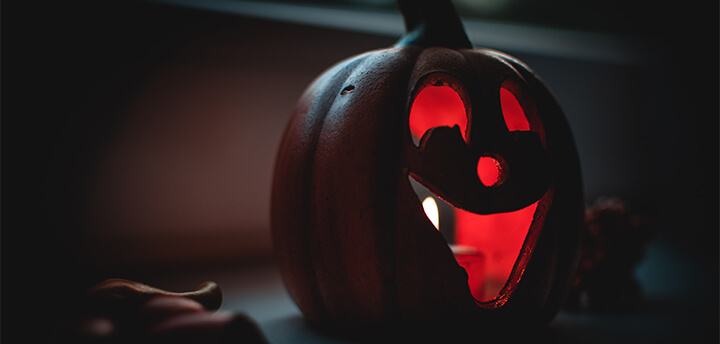 The spookiest holiday is going to look a little different this year; here are a few ideas to help you make the most of it
Public health authorities in the Greater Toronto Area are advising against trick or treating this year, which will no doubt come as a bummer for the kids (and probably a number of adults). But you've already decorated and gotten in the spirit of the season. You don't have to be scared of the prospect of staying in.
Here are a few safe and spooky options to ensure you and your family have a Happy Halloween.
A Scavenger Hunt
There are still ways for your kids to get their fill of Halloween candy. Set up an outdoor treasure hunt for the young ones in your household and have them search for candy. You can enjoy the Fall evening and the decorations you spent so much time putting up. Then, like a good parent does every year, you can taste test the candy they found to "make sure it's good." Everyone wins.
Halloween Photoshoot
Candy is great, but Halloween is really all about the costumes. A small dog dressed like a taco? A baby dressed like a taco? An adult dressed like a bigger taco? Great stuff.
Have fun with it. You could set up a creative backdrop, write a script, have your kids make the role their own. You'll have more lasting memories at the end of it than you did watching your little ghouls and goblins sprint door to door.
The Great Autumn Bake-Off
You know what's better than sweets? Hot sweets. Fall being the unofficial season of pie, Halloween evening is a great time to work on your baking and to enjoy the fruits (cooked in sugar and baked into a pie crust) of your labour. Just remember to stick to your measurements. It's a culinary science, not a free for all.
Your Frightening Evening In
It's tradition in many households to close out Halloween with a movie. There's no shortage of family favourites to choose from. If you want to go old school, "Beetlejuice" or "Ghostbusters" is a good way to introduce your children to a time when their parents were still cool. If PG-13 isn't quite suitable yet, "Hotel Transylvania" or "Frankenweenie" are fun even for adults. If the sugar crash hits early and you want a few scarier options, "The Babadook", "Hereditary" and "It Follows" are sure to keep you up at night.
There's plenty of other ways to enjoy this Halloween, just do us a favour and make sure you do it at a safe distance and to follow your local public health guidelines.
Rosehaven Homes is known for its stunning designs, luxurious finishes and high-quality features. For over 25 years, we have built communities all over the GTA, each one showcasing our passion for our homes. Register to find out more about our upcoming communities and the measures we are taking to keep our community safe and healthy.
Don't forget to follow us on Instagram, Twitter, and Facebook!