Rosehaven - An Ever-Growing Enterprise
February 25, 2020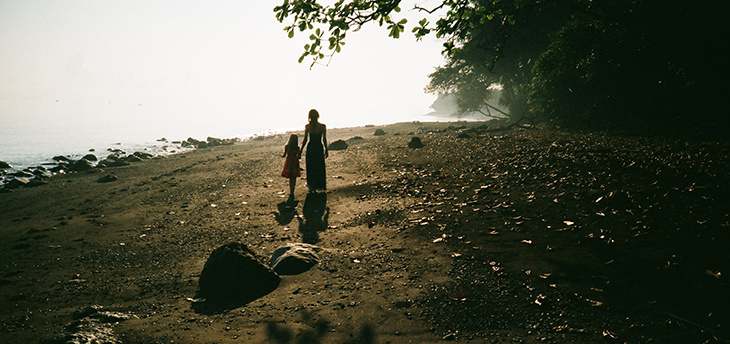 Rosehaven has been in the business of building homes for over 25 years. Since our founding, we have proudly built over 7,500 homes and condos in the GTA and the rest of the Golden Horseshoe. It is always an eye-opening experience to look back on our humble beginning to see how we as a company have grown over to reach a gold standard the past quarter-century.
A History of Rosehaven
We began building homes in 1992 with one simple goal in mind: to build homes that made families feel happy and comfortable. That goal quickly became a mandate, a guideline by which we measured every project we undertook. This meant we had to commit to ensuring better architectural design, better materials and better craftsmanship so that we could achieve the ultimate end goal - better quality homes. The Randall Residences in Oakville are a prime example of the high standard of building that we have set for ourselves, as well as the style that has become and will continue to be the Rosehaven signature. The combination of opulence and functionality present at the Randall perfectly embodies the Rosehaven approach to homebuilding and has raised the bar for us in terms of what we deem acceptable to release to the public.
In 2001, we were fortunate to win a number of industry awards that acknowledged our hard work and expertise. Since then, we have gone on to regularly receive various awards of distinction and nominations across an array of categories that highlight the hard work and passion that has gone into each and every one of our projects, such the 2019 BILD Award for Best Suite Design at Odyssey in Grimsby.
Why the GTA?
There are a number of reasons why Rosehaven has chosen to continue building in the GTA over the years. The GTA is where we have our roots, where the company has grown and developed to be what it is today, but those are only the first of many reasons why the GTA is where our focus has remained. Our mandate of building homes that make families feel happy and comfortable does not just end at the homes themselves. It extends further, into the communities we build in, the amenities surrounding them and the convenience that is available to our homeowners. From transit to shopping to convenience of travel and more, the GTA cannot be beat in terms of providing residents with convenience and simplicity in their lifestyles. Areas like the Greater Toronto Area are best prepared for the future, make it easier to live a sustainable lifestyle and provide the easiest access to things like medical care and educations.
The Future of Rosehaven
With such a strong history and vast portfolio behind us, the future of Rosehaven is looking bright. We have an array of exciting projects coming up, including On the Ridge in Stoney Creek, Urban Towndominiums in Brampton and Dreamfields in Bradford. We are currently selling low-rise and high-rise projects spanning the Golden Horseshoe from Grimsby, Hamilton, Burlington and Ancaster to Oakville, Brampton and Holland Landing. We are thrilled to share these compelling projects with everyone.
The Rosehaven Standard
At Rosehaven, we hold ourselves to a higher standard, one that reaches above what is commonly found in the homebuilding industry – the Rosehaven standard. Every single Rosehaven home is built with a subtle interplay of balance and form that is noticeable from the very first glance. The carefully considered elements in every aspect of each home tell an inspiring tale, helping to create an environment that stands out against any other home you have experienced. It is easy to tell when you enter a Rosehaven home, the difference that passion makes, and our passion is your home.