Sales Centre closures due to COVID-19
March 16, 2020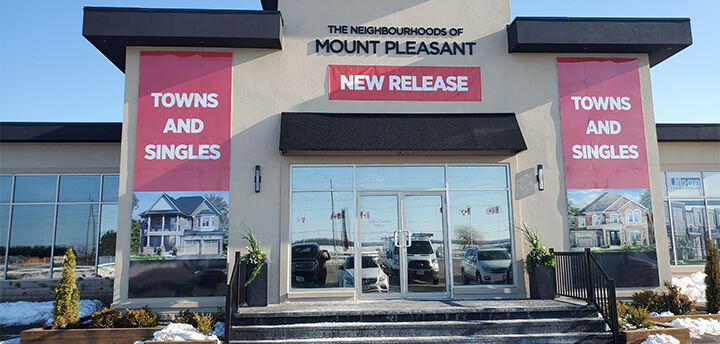 Please note that due to the current situation with Coronavirus (COVID-19), the following sales centres will be closed until further notice:
If you are a purchaser with pending stage 1's and/or amendments, please contact Spectrum Realty Services at 416-736-6500 for more information and to complete such.
KiWi Condos will be open by appointment only. Please contact the sales centre for more information at 905-529-8383 or [email protected]
Randall Residences will be open by appointment only. Please contact In2ition Realty & Brokerage at 905-286-5270.
Furthermore, our décor studio public browsing hours are closed indefinitely. Our décor studio consultants, as well as head office, will be open and available for contact via phone and email.
Rosehaven is taking this action because we are dedicated to the health and safety of our sales representatives and our purchasers.
All of the world's health authorities are recommending the avoidance of public gatherings, limitation of crowds and minimization of handling common materials (like pushing buttons, sharing pens, etc...) We have decided that the safest thing to do for our sales representatives and our purchasers is to temporarily close until the spread of Coronavirus (COVID-19) is no longer a threat.
By temporarily closing our sales centres, not only are we following safety standards set by global authorities, but we are also ensuring that people who are more vulnerable, or even those simply unwilling to take more of a risk are not missing out on their opportunity to purchase a new home, especially at our upcoming grand openings.
When we have confirmation that it will be safe to re-open our sales centres, we will send pre-registrants an email to inform them of what is happening. If you have not already registered with us, please do so at https://www.rosehavenhomes.com/register/.
Make sure to keep [email protected] on your safe senders list to stay updated on our status.
Thank you in advance for your understanding. Please make sure to follow the recommended safety protocols at https://www.who.int/emergencies/diseases/novel-coronavirus-2019/advice-for-public. If we all do our part, we can all help minimize the negative impact of Coronavirus (COVID-19).
Wishing everyone the best of health,
Rosehaven Homes