July 13, 2017

The New Face of Oakville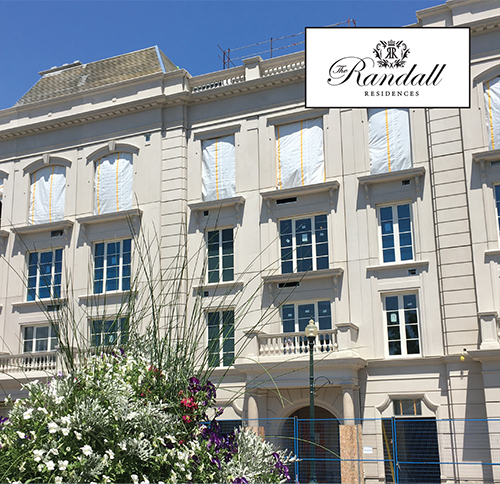 The exterior facçade of the Randall Residences is nearing completion with the intricate details of the Beaux Arts architecture and exterior enhancements underway. This boutique condo was inspired by the grandeur of No. 1 Palace Street, a new ultra-premium residence in London. Set in an 1861 historic building across from Buckingham Palace, the new development includes a section of the renowned Palace Hotel.
Over 70% sold, luxury suites at The Randall from 1,807 sq.ft. to over 2,928 sq.ft. are priced from $2.2 million, far less than our London counterpart at over $21 million. Book your private viewing appointment now.
Contact The Randall at: 905-849-1033
[email protected]
www.randallresidences.com
Rosehaven homeowners continue to make a difference.
Every time a Rosehaven homeowner takes the time to fill out our survey, you are making a difference. That's because for every survey completed, Rosehaven donates $20 to help make affordable housing accessible to families in need. Thanks to you, $4,940 has been donated to Habitat for Humanity by Rosehaven Homes, so far in 2017.

Coming Soon
---
Condo Lifestyle
High-rise Condo living coming to Grimsby by the Lake
Mid-rise Condos coming to Hamilton
Mid-rise Condos coming to Brampton
Look at this 25-year-old's New Website!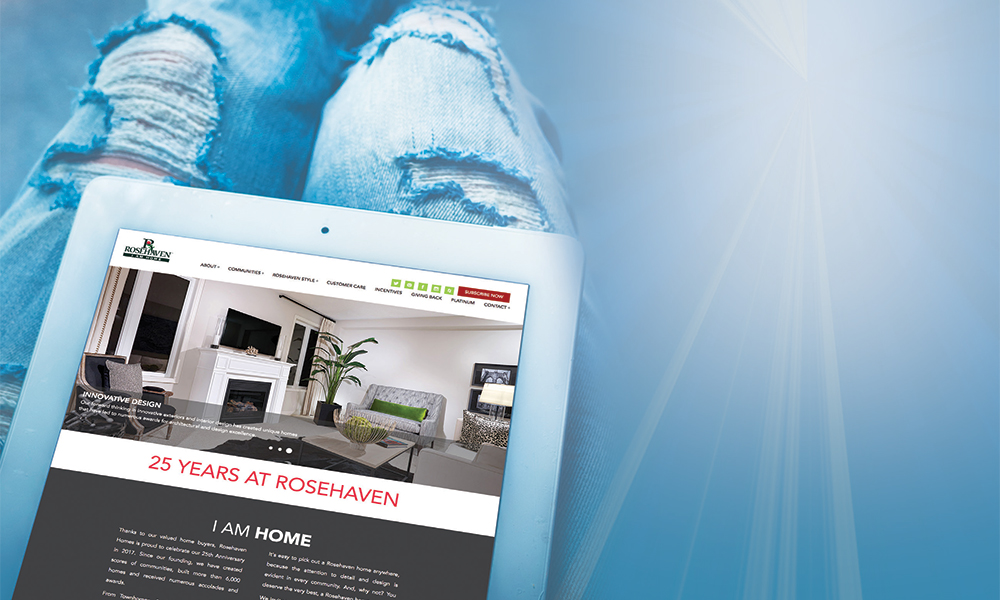 Rosehaven Homes is excited to unveil our brand new website designed so that you can learn all about our new releases and upcoming communities. Our 25th Anniversary is the perfect time to celebrate with an online makeover and a fabulous new look. And you'll love the easy to use format too.
We've added loads of ways that we can connect and stay in touch with our customers' needs and dreams. We'll be adding content all the time so visit often for news and updates. Join us on social media too and be part of the conversation.
New Designs & Larger Suites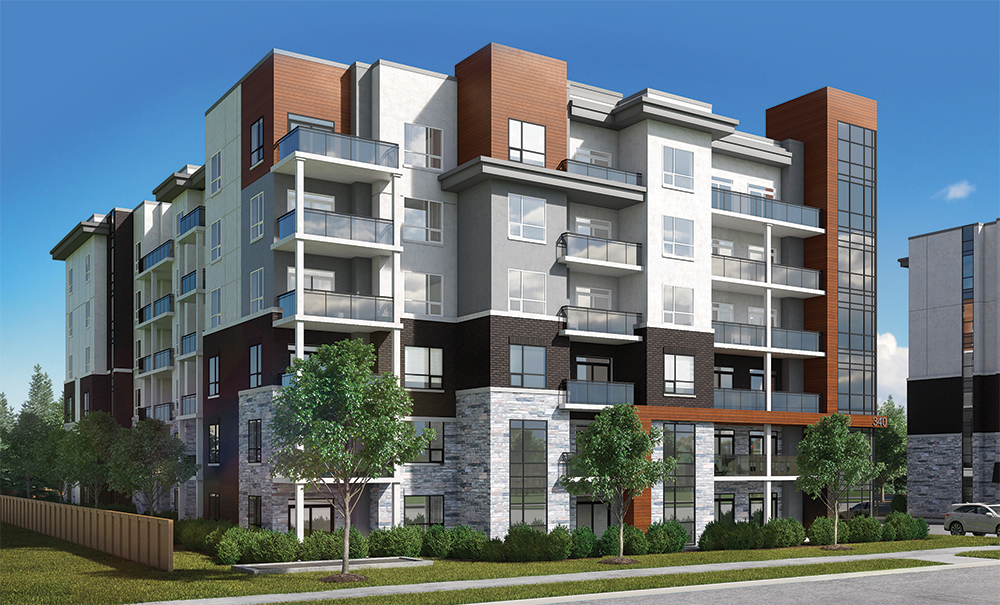 Affinity East is now open! With new designs and larger suites, these units are perfect for first timers or downsizers alike. Building amenities are exceptional, with 2 party rooms with kitchen, a roof top terrace and more. Affinity Condos is the fastest selling, and best-selling condo in Burlington's Aldershot. Visit the Presentation Centre soon. Tour the model suite, see the full scale model and find out why Affinity Condos is right for you. 348 Plains Road East, in Aldershot.
Sales Are Hopping & They're Not Stopping!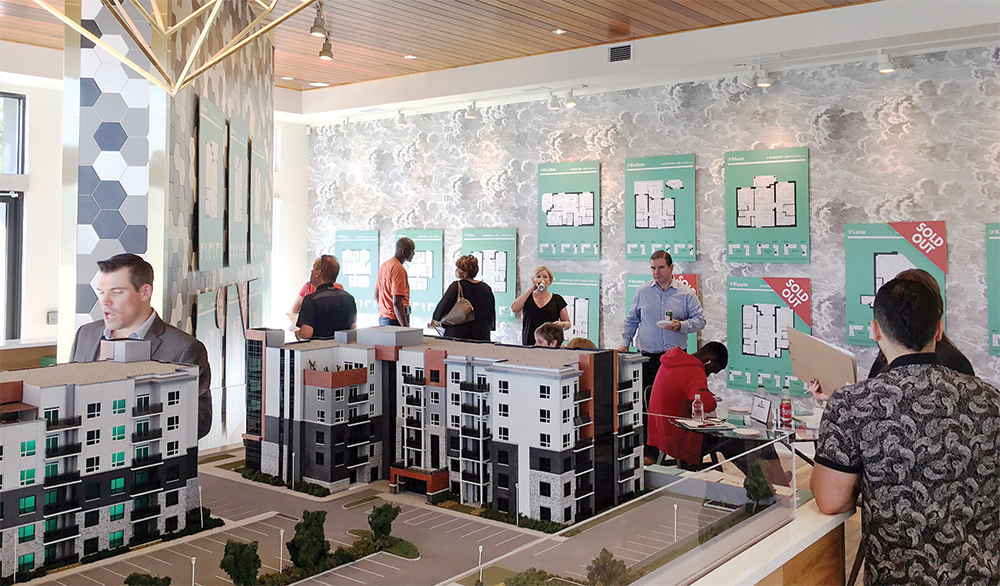 2017 has been an exciting and successful year for Rosehaven and we're only at the half way mark. With recent releases at On The Ridge & Lake Pointe in Stoney Creek, Tiffany Hill in Ancaster and in Brampton at The Neighbourhoods of Mount Pleasant, Rosehaven saw record sales and huge excitement.
And just this spring, Affinity East, in Burlington's Aldershot community opened with great sales and excitement in just one weekend.
Exceptional Customer Care
We're proud of our sales team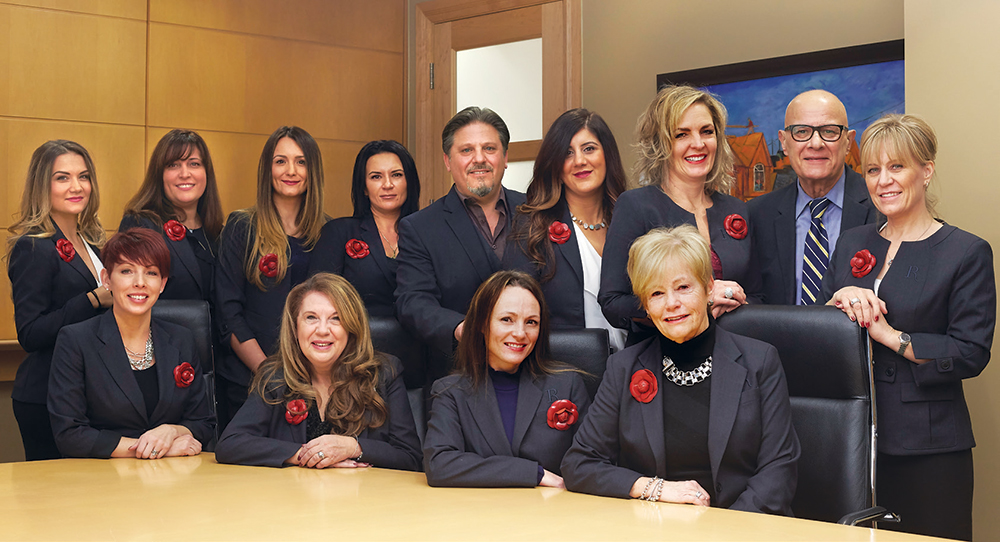 The New Home Team at Spectrum Realty truly believe in the Rosehaven homes that they are selling and it shows. They have been trusted members of the Rosehaven family for so many years, we know we can depend on them for top quality sales and service, and so can you. Every Rosehaven customer deserves nothing less than the best and that's our partners at Spectrum Realty. According to them, it's easy to sell a product that you're proud of and believe in. Our agents do just that.
Designs come to life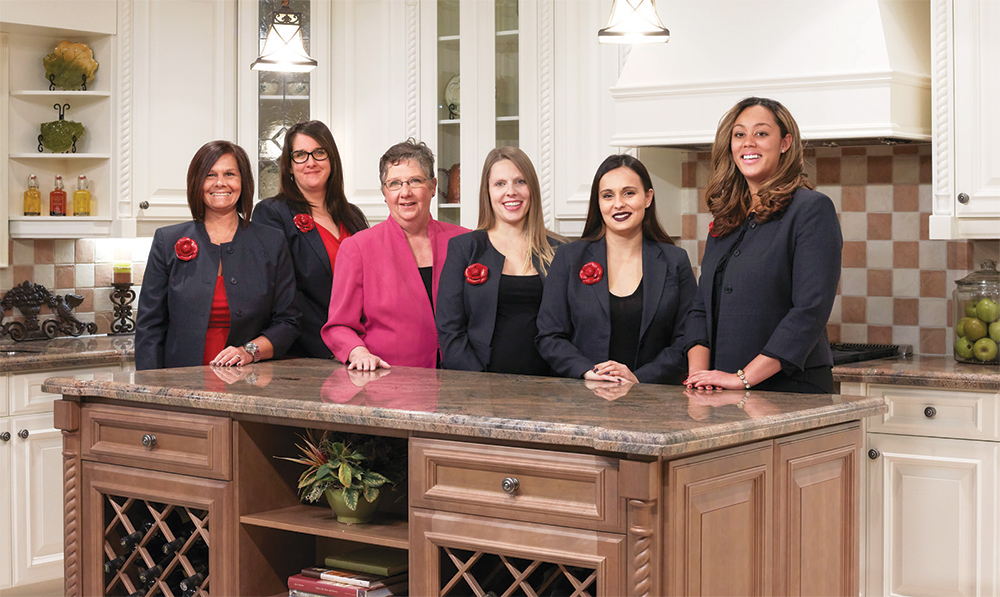 At the Rosehaven Décor Studio, our professional Deécor Consultants are ready to help you feel con dent with your selections, and excited to see your design come to life. With their expert guidance and inspired suggestions as you choose your home's finishes, you will personalize your new home to truly reflect your life and style. Come visit the Rosehaven Deécor Studio on Thursdays during Browsing Hours. You'll discover a world of beautiful decor ideas and innovative interior finishes, more than you can imagine!
Visit RosehavenHomes.com/style/#decor-studio for browsing hours and location info.
Coming Soon to your favourite Rosehaven communities...
Returning Fall/Winter 2017, On The Ridge in Stoney Creek will offer more of our successful Traditional Freehold Townhomes, along with New Semis! Register at LiveOnTheRidge.ca
The desirable neighbourhood of Tiffany Hill in Ancaster will soon be the site of another release of 45' and 40' Singles, Traditional Freehold Townhomes and new Condo Towns. Register at TiffanyHill.ca