5 Organization Tips for Your Condo
April 30, 2018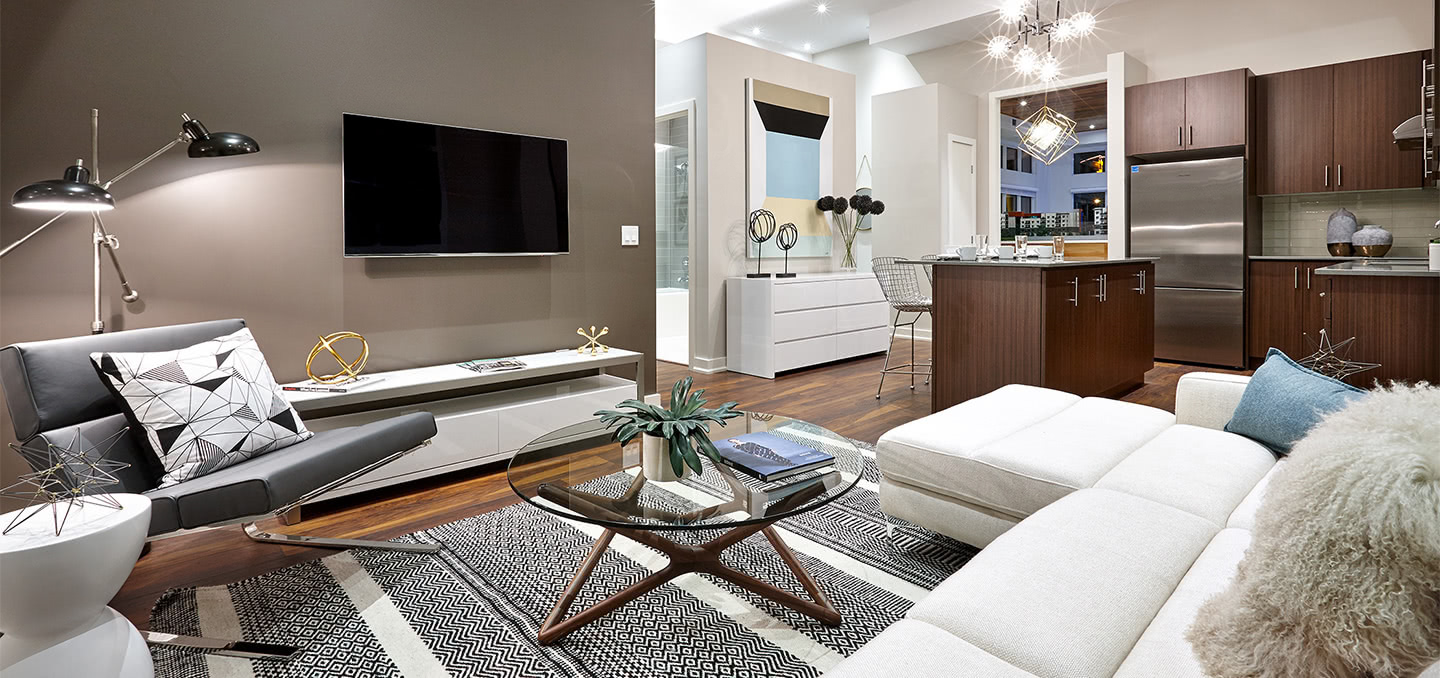 A tidy space is essential to maintaining a well-balanced lifestyle. There are many perks that come with staying organized - a clear space means a clear mind. It is better to start now and get into a routine moving forward, in order to avoid clutter and future storage build up. It may be difficult to get into the habit of things, but we are here to help. Follow these simple organization tips and you will be settled into your condo in no time!
Make Use of All Spaces - People automatically assume that living in a condo means sacrificing space, however, this does not have to be the case. Along empty walls install shelves to provide additional room to store books, pots, vases, and anything you don't want out of reach. This trick will also give you more counter space so everything appears neat and orderly.
Don't Throw Away Old Shoe Boxes - Even if you do not want to keep your shoes stored away in a shoebox there are plenty of other uses that can come from keeping them around. Storing jewelry, nail polish, or small kitchen supplies can make a big difference when de-cluttering your living area. Have a little fun too by decorating these boxes to add an attractive aesthetic to your home décor.

Pin Up the Cords - Not only is it a safety hazard but when loose wires from TVs, chargers or computer sets are laying around, it can make your condo look a little too crowded. It is a good idea to invest in wire clips that can stick to the walls of your condo and prevent hanging cords from creating a messy look.
Storage Space just under your Bed - Although you may not have ample room for extravagant bedside drawers, that doesn't mean you cannot get the bedroom set of your dreams, and still have extra space. Don't forget about the opportunity beneath your bed where there are endless possibilities to store away items. Another option is to purchase a bed with pre-installed drawers that allow you to organize your outfits more easily and gives you more closet space!

Don't Overdo It - Despite what you might think, more isn't always better. It is not worth having multiple sets of the same thing if it involves taking up valuable space within your condo.
Every Rosehaven community represents excellent design and high quality. Luckily, there are several condos available to purchase right now from Rosehaven, as well as others coming soon.
Affinity Condominiums still has suites available at our two mid-rise condominium buildings situated at Plains Road East and Filmdale Road in Aldershot. The building consists of beautiful glass walls and a stunning exterior design. There is an amazing selection of units in this great location. Visit our new presentation centre at 516 Plains Road East, Unit 13, Aldershot/Burlington.
Inspired by the beautiful Paris scenery, The Randall Residence is in the prestigious location of Oakville. A 4-storey boutique condo is now open and includes 36 exclusive suites with each home offering luxury spacious floorplans. At The Randall, everything you need is nearby offering an unimaginable dream lifestyle. Please book your private appointment today. Visit our website for more information.
Coming soon is Rosehaven's newest community, Odyssey in Grimsby. Located on Winward Drive, this 20-storey condominium displays stunning views of the waterfront, as it is located along Lake Ontario. Experience a serene blend of the natural greenery and open waters in one place. An iconic lifestyle awaits you. Register today.