Optimize Your Condo Space with Rosehaven Homes
June 12, 2019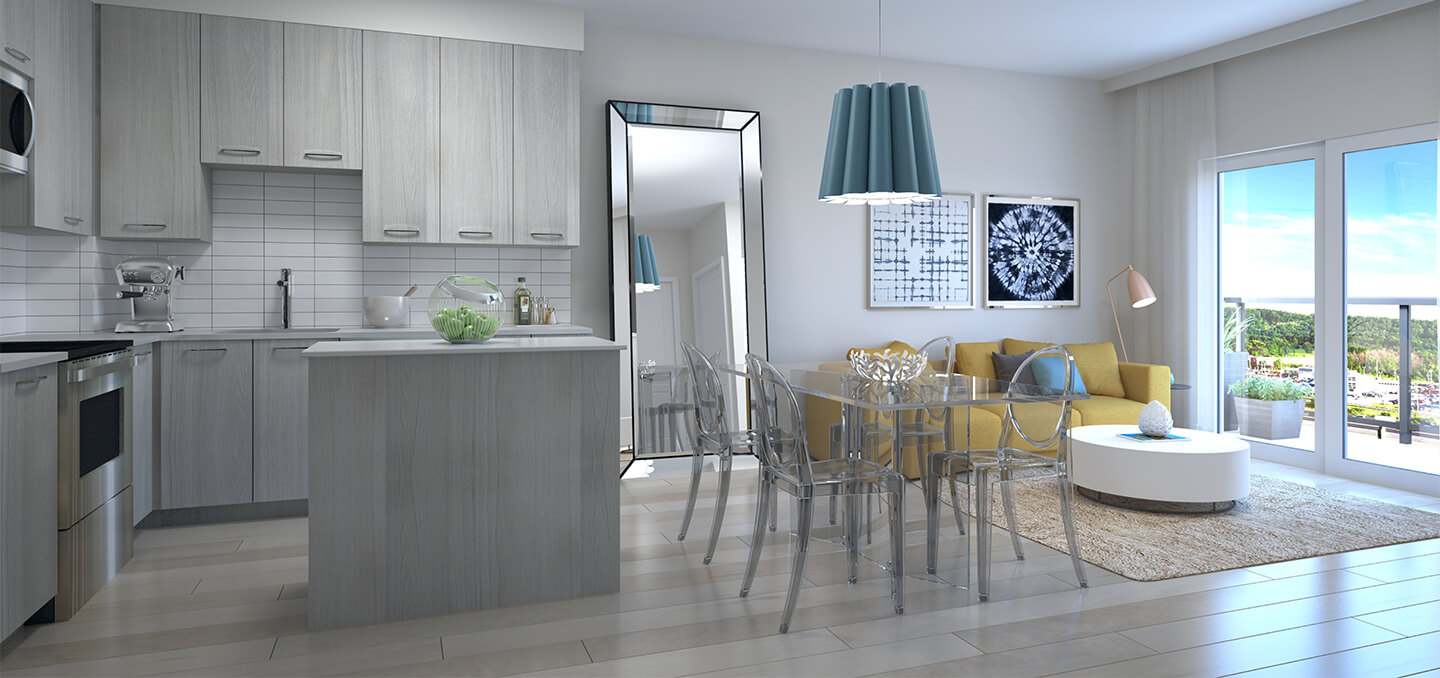 Condo living offers a simpler and more convenient lifestyle. Some people require time to adjust to a suite that may at first seem like it's a little on the small side, but there are many easy, creative and fun solutions that can help make the adjustment simple and enjoyable. If you need some tips on how to maximize your space, you are in the right place. We have put together some of our best tips for optimizing small spaces.
Hideaway Furniture
When you have furniture that can be hidden when you aren't using it, like dining room tables that tuck away or desks that fold up to the wall, it means you are optimizing your space at all times. By hiding furniture when it is not in use, you are making optimal use of all the valuable square footage you have.
Low furniture
A small space opens up considerably when furniture sits low to the ground. It clears up vertical space and creates the illusion of higher ceilings. For example, putting your bed on a platform on the ground not only looks very chic and trendy but also helps to make your bedroom seem larger.
Wall Storage Above Furniture
Shelves are a great way to give a room character while simultaneously creating new storage space. By placing shelves above furniture, like tables, couches and beds, you eliminate the worry of the shelves getting in the way of your standing space. Floating shelves look seamless in every room and making use of baskets creates additional storage that is totally out of the way.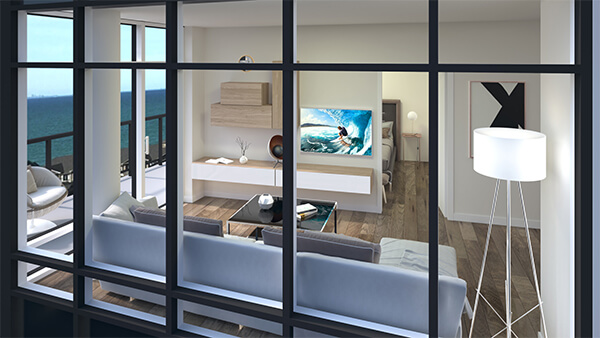 Drink Carts
Moving your coffee, tea, and other beverages onto a moveable drink cart means that you can clear up the very valuable space in your kitchen, which anyone who has lived in a small space can attest to being incredibly important. Drink carts also double as a great decorative piece for any room, with a variety of options to match the theme of your décor.
Lighting That Doesn't Sit on the Floor
While floor lamps are often aesthetically pleasing, floor space in a small room is valuable. Try to use ceiling lamps, table lamps, or creative wall lighting that can free up floor space but are still functional and stylish.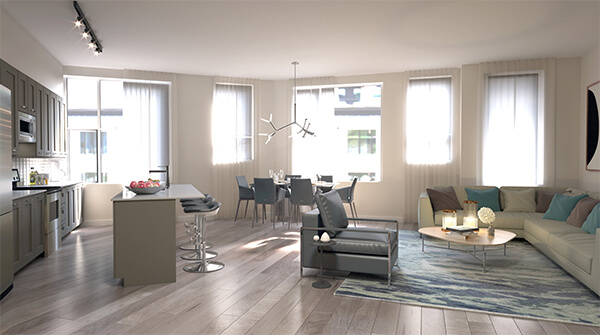 Dual Function Furniture
One of the best ways to optimize your space is with furniture that serves more than one purpose. Tables that fold down into beds, ottomans that contain ample storage space, and chairs that expand into coffee tables are all creative ways to reap multiple benefits without having to use multiple pieces of furniture.
Rosehaven's Affinity Condominiums in Burlington, Odyssey in Grimsby, KiWi Condos in Hamilton and The Randall Residences in Oakville are the perfect opportunity for you to flex your creative muscles when it comes to spatial optimization. All of our units are designed with maximization in mind, but we encourage doing whatever it takes to make your new home exactly what you want it to be and to make the most of every square foot.
Visit our website to learn more about our upcoming communities and current communities.