5 Family Fun Activities to do this Winter
February 25, 2019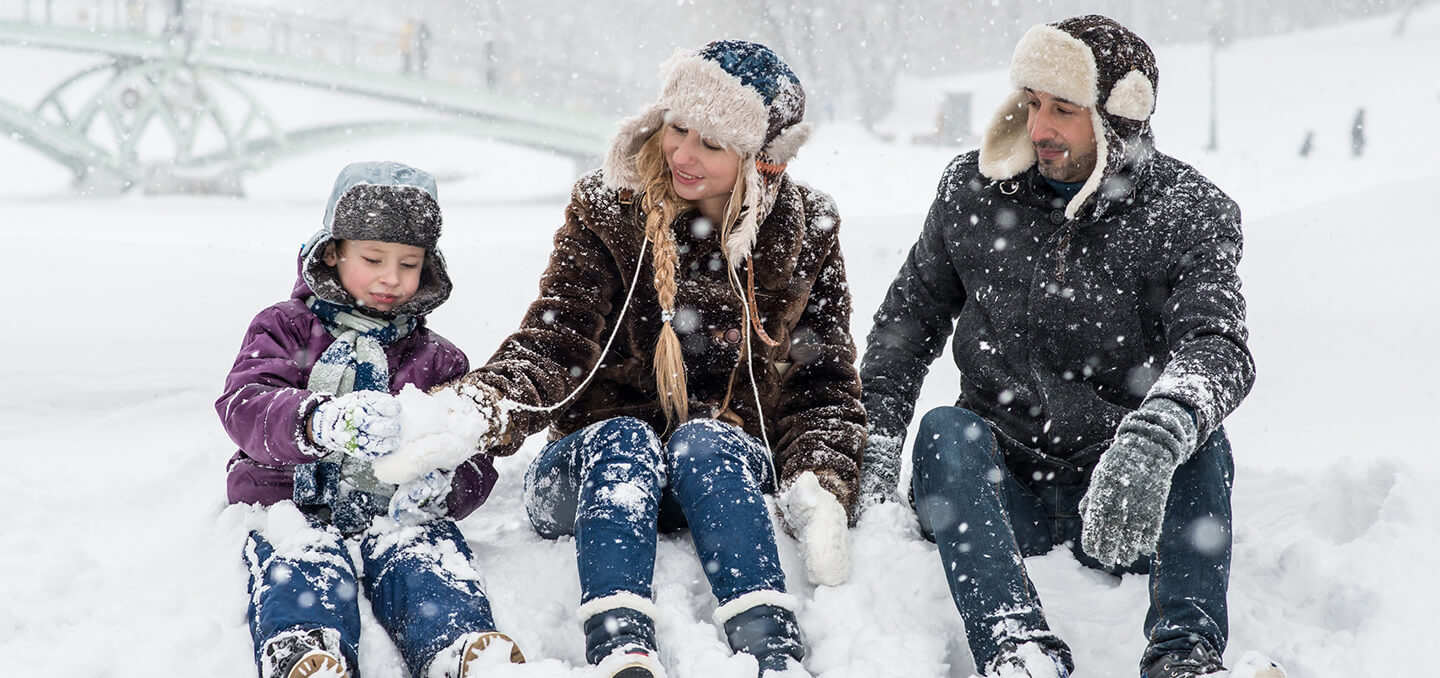 The greatest gift of all is being able to spend quality time with your family. If you have kids, then you know that being able to get outside of the house is incredibly exciting for them and also a well-deserved break for you. Don't let the cold winter weather stop you and your family members from enjoying yourselves. Take advantage of this opportunity whenever you can because there is nobody better to explore the neighbourhood with than with the people closest to you.
There are plenty of fun things that you can do, both indoor and outdoor, where you can create memories that will last a lifetime. Hurry before the seasons over and check out the list below:
Skating – Breathe in the fresh cool air and head out for a day of leisurely skating. Snap a family photo to capture the fun and book a spot at your local community centre for a free skate. Visit their websites and check out the schedule for dates and times that they will be open. Some locations you can try are:
Indoor Rock Climbing – Nothing bonds families more than trusting them to hold you steady while climbing up a 15-foot wall. Rock climbing takes strength and stability – all things that represent the building blocks of a family while offering a fun way to exercise. Find a location near our communities:
Winter Hike / Tobogganing – Bundle up because summer is not the only time you should hike through local picturesque trails and conservation areas. The fluffy sheet of snow and glimmering icicles in the sunlight create a winter wonderland like no other. Race down snow hills or team up to make the ultimate snowman before it all melts! Find a trail near our communities:

LaSalle Park in Burlington near Affinity Condos
Taplow Creek Trail in Oakville near The Randall Residence
Sharon Hills Park in East Gwillimbury near Anchor Woods

Snowboarding / Skiing – Grab your skis and hit the slopes at Brampton's Mount Chinguacousy, only a 20-minute drive from The Neighbourhoods of Mount Pleasant. Spend a day gliding down Brampton's smooth snow hills and once you reach the bottom, settle into the chalet for a warm drink!
Toronto Light Festival - Light up your life and walk through the Distillery District's Light Festival that runs until March 3rd. The beautiful light installation created by a group of international artists displays the essence of Toronto's art scene and also provides you with a pretty cool Instagram photo-op! During open hours, the market has stands set up where you can purchase trendy knickknacks and warm drinks, or, if you would prefer a sit-down meal, there are a variety of authentic restaurants inside the square.
All our communities offer an excellent selection of new homes and suites situated in the GTA's most sought-out neighbourhoods. Visit our sales offices in Bradford, Oakville, Grimsby, Brampton, Holland Landing, Ancaster and Burlington or our website for more information.