Hiking trails around Rosehaven communities
September 01, 2020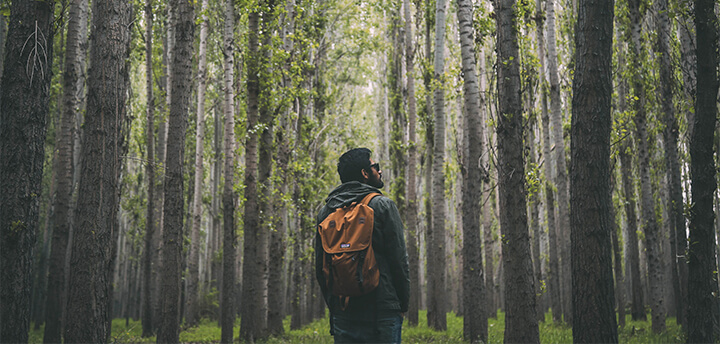 Summer isn't over yet. There's still plenty of time to explore outdoors while it's still warm. Here are a few hiking trails just a stone's throw away from some of our communities. There's something for everyone here; from the avid outdoorspeople looking for more challenging ravine hikes with high-payoff views, to animal lovers, to those looking for a nice easy stroll.
Heartlake Conservation Park
Near the north end of Highway 410, about 12 minutes from The Neighbourhoods at Mount Pleasant, is Heartlake Conservation Park. In addition to pools, splash pads and ziplines, there are about 10km of trails ranging from easy to moderate difficulty.
Lions Valley Park
Less than 2km from the Ivy Rouge development is Lions Valley Park. It has hilly trails, a creek (where you can fish) and a large lawn that is perfect for a relaxing picnic to finish off the day.
Riverwood Trail
Technically in Mississauga, but less than 20 minutes away for our communities, the Riverwood Trail runs alongside the Credit River through 150 acres of woodlands, meadows, creeks and floodplains. You're likely to see any one of over 475 species of wildlife, including owls, cooper's hawks, osprey and deer.
Kerncliff Park - Ian Reid Side Trail
Just a 10-minute drive north of Rosehaven's Affinity Condominiums is the Kerncliff Park - Ian Reid Side Trail. Its boardwalks and gravel walkways are named after a longtime member of the Bruce Trail Association, which is dedicated to the protection of the oldest and longest (840km) trail in the country. This side trail makes up part of the 440km of side trails.
Iroquoia Heights and Dundas Valley Conservation Area
Less than 30 minutes west from Kiwi Condos in the heart of downtown Hamilton, and a mere 10 minutes away from Tiffany Hill in Ancaster, are two conjoint conservation areas.
Iroquoia Heights and Dundas Valley Conservation Area are some of the largest hiking grounds in the region. Hamilton is also unofficially known as the city of waterfalls more than 100 of which are catalogued at the "City of Waterfalls" website. Wherever you choose to hike in this area, you're liable to come across one or two.
Dofasco 2000 Trail
To the east of Kiwi, about the same distance away, is a 12km trail that links up a number of famous attractions including the Devil's Punch Bowl Conversation Area, the 1812 Battlefield House Museum, and the Vincemount South Swamp. It will also eventually connect with the Waterfront Trail at the Fifty Point Conservation Area, with views overlooking the lake.
Lookout Trail
Just 10 minutes southeast of our Odyssey condos is the Lookout Trail. It runs alongside Forty Mile Creek up to the Lower Beamer Falls and allows you to take in all the beauty that Grimsby has to offer.
Rosehaven Homes is proud to provide our valued customers with stunning designs, luxurious finishes and high-quality features in every home and condo we build. For over 25 years, we have built low-rise and high-rise communities all over the GTA, with each one showcasing the time and dedication that goes into every Rosehaven home. Register here to receive the most up-to-date information concerning Rosehaven Homes, our new home communities and the measures we are taking to keep our community safe and healthy.
Don't forget to follow us on Instagram, Twitter, and Facebook!